Volume 16, 2022 Fall Edition
Buenos Dias, buckaroos and buckarettes!

I'm Bob - welcome to the bunker! You may know me from the band Big Medicine Head or daytime television.  This seasonal missive from the land of tumbleweeds and the lonesome six string guitar features news from the frontier, music and prose. Each issue will have a downloadable track and lyrics, along with the backstory of the song. For the duration of the pandemic we'll also feature live songs from the bunker. Call me crazy, but I'm giving all this away for free.
If you'd like to revisit past issues of Tales of the Western Hemisphere you can find them at bobgemmell.com. 
---
The Saint of Everything is Released!
We've been through a lo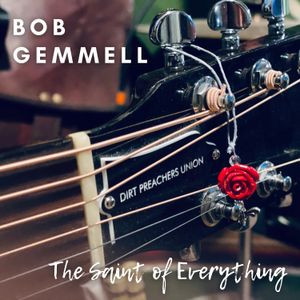 t, everyone. As if the pandemic wasn't weird enough, January 6th happened. The climate has turned its wrath on us. What's next? Will gravity fail?
(Meanwhile, far out in space, a meteor begins its trajectory toward earth...)
The instrumentation of The Saint of Everything may belie its purpose as a meditation on the times we live in. Mandolins, jaunty guitars and old school country lap steel licks are hardly the sounds of impending doom. I think that's a good thing.
The Saint of Everything has hit the airwaves, and the reviews have been generous and enthusiastic:
 Rising Artists:
What Bob Gemmell does best in "The Saint Of Everything" is to utilize every moment of the song to paint a vivid picture. The end result is an audible canvas. Yes, you can't hang this on the wall in the living room, but you can engulf your sitting area in the vibrant, laidback sounds of song that shines bright with the Americana spirit with speckles of folk and country to give it that extra something-something...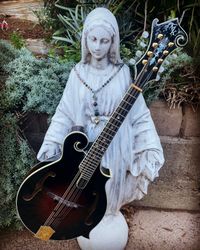 Rock Era Magazine
The melodies are a gentle, upbeat combination of acoustic guitar with multi-layered accompaniments, mandolin, and fiddle that has a folk feel to it. The poetic lyrics urge you to embrace life, feel the beauty of the little things, and have some hope to keep going.
Indie Dock Blog
The slow and soft melody is filled with guitar multi-layered accompaniments and light percussion. Slides and acoustics meet in a harmonious dance that touches our hearts. The vocals have a beautiful timbre...
Edgar Allen Poets
The music of this talented artist immediately put me in a good mood; a compositional style that manages to make you forget about everyday problems for a few minutes...as soon as I pressed the play button I began to travel with my imagination and I saw myself as a wanderer on a train passing through the beautiful lands of central America.
Read all the reviews and listen to The Saint of Everything at bobgemmell.com
---
Rex Hotel: The Lost Tapes of Tribeca
We look for inspiration and intrigue in the otherwise rote plodding of our daily existence. We look for sparkles and magical connections, evidence of gnomes or fairies or anything to let us know that the hand of serendipity is out there, leading us but just beyond our reach. Above all other yearning we have this in common: we look to close the circle on the past.
I received a voice message recently from New York. The gentlemen on the recording had a friendly, inquisitive voice. He asked if I was Bob Gemmell, and if I was in a band called Big Medicine Head. He said his name was Dean McBeth. "You don't know me but I used to work in New York City years ago..." 
And with a phone call the quest to solve the mystery of the lost tapes of Tribeca was set in motion. 
Back in the day Big Medicine Head was tearing up the local music scene in Santa Cruz, California like a rusted pick up truck being navigated by a drunk, weaving from side to side with expired tags and straddling the center line on the road, thankfully causing no harm to pedestrians. The flyers we taped on telephone poles announcing our gigs looked more like wanted posters. We had a lot of original songs but zero prospects of getting signed to a record label. Enter Jared Williams. 
Jared had been the drummer in another local band, Wah! The point at which Jared's career path strayed from punk percussion specialist to record mogul is still unclear, but one day at practice Big Medicine Head guitarist JD Devros mentioned that Jared and Beardon Barnes had started a label, Broken Records. "We should send him a tape". 
Jared and Beardon liked what they heard, and after a bit of back and forth agreed to produce the first Big Medicine Head album. 
When I was a little kid I was completely devoted to the music of the Beatles. I wanted to be the Beatles. My old sisters had given me their albums, and the Fab Four were my entire world. I would get my little friends together from the neighborhood and distribute faux instruments. We would pretend we were John, Paul George and Ringo. I had a tennis racket that I pretended was a guitar, a broom for the other guitar, a Weber barbecue for a drum set, and so on. Years later, as I stood in the practice room with a real guitar slung over my shoulder, I levitated at the notion that the little kid on the porch strumming a tennis racket would be in a band that would actually make an album. It was like being the winning pitcher in the World Series. I was at Level 5 of Maslow's Hierarchy of Need.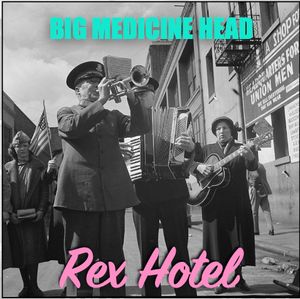 The lineup of Big Medicine Head at that time was myself on vocals and rhythm guitar, JD Devros on vocals and lead guitar, Jaco Lascot on bass, and Chris Craviotto on drums.  
The album was to be recorded in Richmond, California and mixed in New York City, at Gramo-vision Sound in Tribeca. For those whose sensibilities steer them away from street drugs and gunplay, Richmond should not be included as a destination when planning your next family road trip. Pull up to the curb there in a station wagon with grandma and the family dog and you're likely never to be heard from again.
The studio and driveway were enclosed. Sadly, there was not enough cyclone fencing to protect my 1966 Gretsch Chet Atkins electric guitar, which was stolen from our car near the end of the sessions. As Jared recalls, "Upon discovering this, we ran around the neighborhood with baseball bats looking for the thieves, not thinking that a bunch of angry white dudes with baseball bats in Richmond might have sent an entirely different message than 'help me find my stolen stuff'."
Jared drove our song selection for the album. If he didn't like something he wasn't shy about letting us know. We had enough solid tunes, almost. We needed another one.
One of our best friends was Michael Clark. He was the lead singer, guitarist and songwriter for The Boston Wranglers, a Reno cowpunk outfit. He influenced us, a lot. He and I used to close the bar I worked at in Santa Cruz and bash out whiskey infused songs on our guitars, sitting on the pool table after hours.
Michael was the King of Cool with a rapier wit and a penchant for hilariously wry lyrics. And he was dying. The time from when the leukemia was diagnosed to when he had to finalize his affairs was cruelly brief. As he lay in bed in the hospital I spoke to him. When two people know one of them is dying, what words are there, really?  I asked him the obvious: "Michael, is there anything I can do for you?"  
"Yes", he replied. "Keep playing the songs".
Michael didn't live long enough to hear Rex Hotel. I wish he had. 
As we searched for another song to complete the album, I began writing one for Michael. While the boys were inside adding their parts to the tracks on the other songs, I was out in the driveway penning Chronic Young, the song that would serve as our goodbye to Michael. I would write a bit, get Jared's notes, and write a bit more. When I thought I was done Jared said, "Nope. You need to break up the melody in the verse." So I did. The song wouldn't have sounded anything like it does without Jared's persistent insistence. 
Two guys abusing guitars in an empty town in an empty bar
beer-soaked truth on battered guitars
singing about things that don't matter
like everything mattered
like anyone cared at all
I can see clearly now, can you?
A longer road beneath a brighter sun
for the chronic young
Richmond was hot and the sessions were long. We had never been in a proper recording studio. The engineer, Brian Williams (seen here expressing his enthusiasm for the recording process - I'm the guy in the cornucopia hat) was a sonic gunslinger that Jared and Beardon had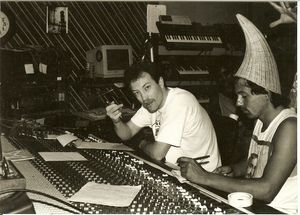 rounded up in New York. He was funny, sarcastic, and disdainful - emblematic for a New Yorker, I suppose. He and Jared guided us through the session, extracting from us the best performances we were capable of. The late night sessions were especially productive. Creativity scaled up with our level of punch drunk weariness. It was during such a session that we decided the perfect musical break for Charlie Must Dance (a song I wrote for my cousin Charlie, who is a great guy) was the sound of gunshots, breaking glass, a car peeling out, and a sampled clip of James Brown's famous "Owww!!!".  
Jesus' Favorite Dress would become the most listened to track from the album. People of a fundamentalist persuasion were likely offended by it, perhaps assuming from the title that it was a blasphemous song, characterizing Jesus as a cross-dresser. This would be inaccurate. The song was actually written about Eric Quinn's girlfriend, who had a polka-dot sun dress. She was very religious, and when I complimented her dress she said "Thank you - this is Jesus' favorite dress". I asked her what she meant, and she replied, "I'm closer to Jesus when I wear this dress". Snap. Instant song.
The violin solo in JFD was played by Dennis English. I had met him in a bar one night; he was carrying a violin case. I asked him if he'd play a bit, if I bought him a beer. He did, and I was blown away. I asked him if he'd like to play on an album. He said "Sure". I gave him the date and location, and sure enough, he showed up. He laid down a beautiful track, left the studio, and that is the last time any of us saw him. Dennis, if you're out there - thank you.
On a lunch break we ended up in a Mexican deli. Any part of a pig that you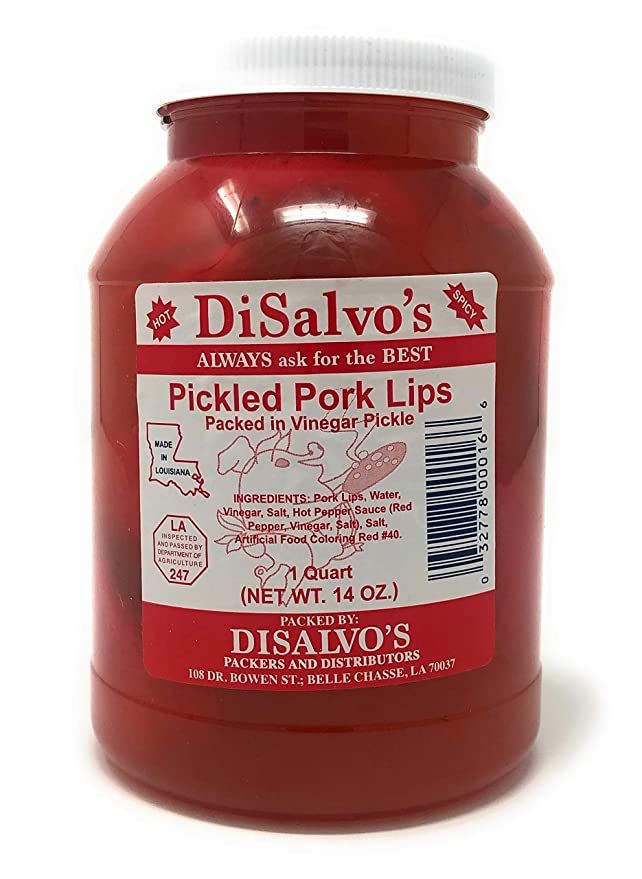 might want was on full display in the refrigerated case. I was fascinated by a particular product: pork lips. I wasn't sure why they were for sale, or how one might cook them, but I was fascinated and horrified that they existed at all. I knew for certain that I must have them; I purchased the pork lips. Later, back in the studio, I taped them to the glass window in the engineering booth. The pork lips became a talisman that spoke to us in whispers, infusing our songs with more soul than they might otherwise have had.
At night we either went to Point Richmond - a cozy little neighborhood that time has forgotten, in stark contrast to Richmond proper - or Berkeley.  Berkeley is a fairly safe place to revel, but from where we were we had to cross Richmond to get there. 
One evening Jared and I were in the car on the way to Berkeley when we ran out of gas. In Richmond. Ahead and to the left we saw a group of menacing young men glaring in our direction. In the rear view mirror I saw another similar assemblage, about a block away. Slowly each group drew closer to us, and the vibe indicated that they were going to fall into a violent contest over which group of reprobates would get to pummel us, steal our wallets, or take us into captivity. The nervousness that Jared and I were feeling was only assuaged when the tow truck showed up with a can of gasoline.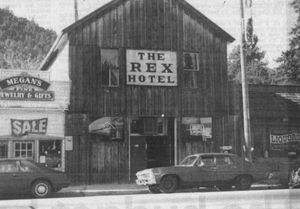 On the last day Jailhouse Johnny McGuire showed up to add his distinctive high tenor to the tracks. His greatest contributions were on Jesus' Favorite Dress and the hobo chorus on Big Fan.
The recording sessions wrapped and we fell out of the studio exhausted but satisfied. We decided to call the album Rex Hotel. That was the name of an old lodging house in Boulder Creek, California. It seemed to match up with the whatever musical genre we were mining. At that point the term "Americana" wasn't used to describe rock fused with twang, but the battered old sign attached to a turn of the century building seemed to fit.
Now that the album was done, it was on to New York to do the mastering...
Next issue: Slumming in Tribeca  
---
B U L L E T I N
America, After the War has become the darling of the Internet - the highest views and likes we've ever received on YouTube and Instagram. Check it out here.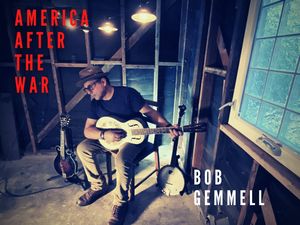 ---
S O N G  o f  t h e  M O N T H
Sit back and relax as we explore the Bob Gemmell and Big Medicine Head song catalog. The download instructions are at the bottom of this newsletter.
We stopped including Four Points South in our live set, and I don't know why. The song is ferocious western power pop - definitely a song that can bring things to life when the audience has lost interest. 
It has been observed that I've written an awful lot about Nevada: Reno, Vegas, Ely and empty stretches of highway in between. I suppose that's true - Four Points South is evidence.
Other than that, I have no idea what this song is about. You figure it out.
Four Points South
White line splits the road in two
it's symetry
two signs on the edge of town it's symetry
and one points north
and one points south
look for an out, there's a
foreign land seen from the air, geometry
drive all night and wake up underneath a tree
and one points north
and one points south
move back and forth
Saw The Misfits on the tv
never saw Nevada look so clean
now I'm leaving Reno
lost at love and lost at keno
not my scene
and one points north
and one points south
move back and forth
There's a headlight slicing through the night
infinity
all night diner neon lights up this country
and one point north
and four points south
I'll drive on
---
Seasonal Hobo Recipe
Cowboy Coffee
Cowboy Coffee isn't a statement of desperation. It's a choice.
Ingredients:
Whole beans
Sock
Steps:
Put whole beans in sock
Back over sock several times with car - several more times for espresso (alternately, pound with a hammer or large rock)
Heat water in tin can on engine manifold to boiling
Lower sock into can
Steep for 3-5 minutes 
Remove sock and enjoy
Bon appetit!
---
S O N G  f r o m  t h e  B U N K E R
Each month we spin up a new song from the foxhole we find ourselves in. 
Slowtown (Directors Cut)
Keeping with the Rex Hotel theme, here's a song from the album that I reworked for no apparent reason.
The original track was written after a gig we played in San Luis Obispo, otherwise known as Slotown.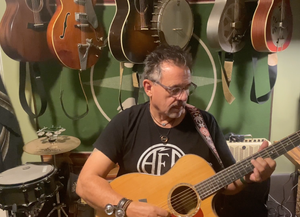 That night was particularly crazy. There as a street party outside, with people revelling up and down the sidewalks, in the fountain in the city square, in the middle of the avenue, and in the branches of trees. Naturally we dove right in and got lost in this scene. We pushed the boundary of celebratory excess, and compared notes over breakfast the next day.
The lyrics took a solemn turn, but the actual events they were based on were marked by libation and great levity. 
To listen click here, or on the photo of Me and Rex, below.
Slowtown (Directors Cut)
This is not my television
and I've never seen a room like this
the calendar pages fly off the wall
and the doubt on my face must read like a list
I get this feeling the world is in motion
and I hope I don't forget how to trust
and pinch me so I know I'm real
'cause I just saw my life go by on the bus, in
in Slowtown
clock hands spinning round and round
Slowtown
I'm going down
Riot in a bar on 4th street
cops all over town
they get their kicks deploying nightsticks
chasing folks like me around
I stumbled to the street
and fell in love with the sound
it caressed me 'til I didn't know
where I was bound
I stumbled into somebody else's parade
then the medicine hit
and someone lowered the shade
in Slowtown
clock hands spinning round and round
Slowtown
I'm going down
Montgomery Clift arm wrestled Monet
in a mobile home in East L.A.
in a love and hate symposium
through the corridors of my thought museum
I always miss the bus on days like this
and the knife in my boot
would look good on my wrist
and the shadow on the wall next to mine
laughs whenever I start crying
in Slowtown
clock hands spinning round and round
Slowtown
I'm going down
A jump from a bridge set to music
I've got faith but I can't use it
I can't hear my voice anymore
and every conversation sounds like a war
and I can't hear my voice anymore
and every conversation sounds like a war
and their guns are bigger than mine
and every conversation feels like a crime
in Slowtown
clock hands spinning round and round
Slowtown
I'm going down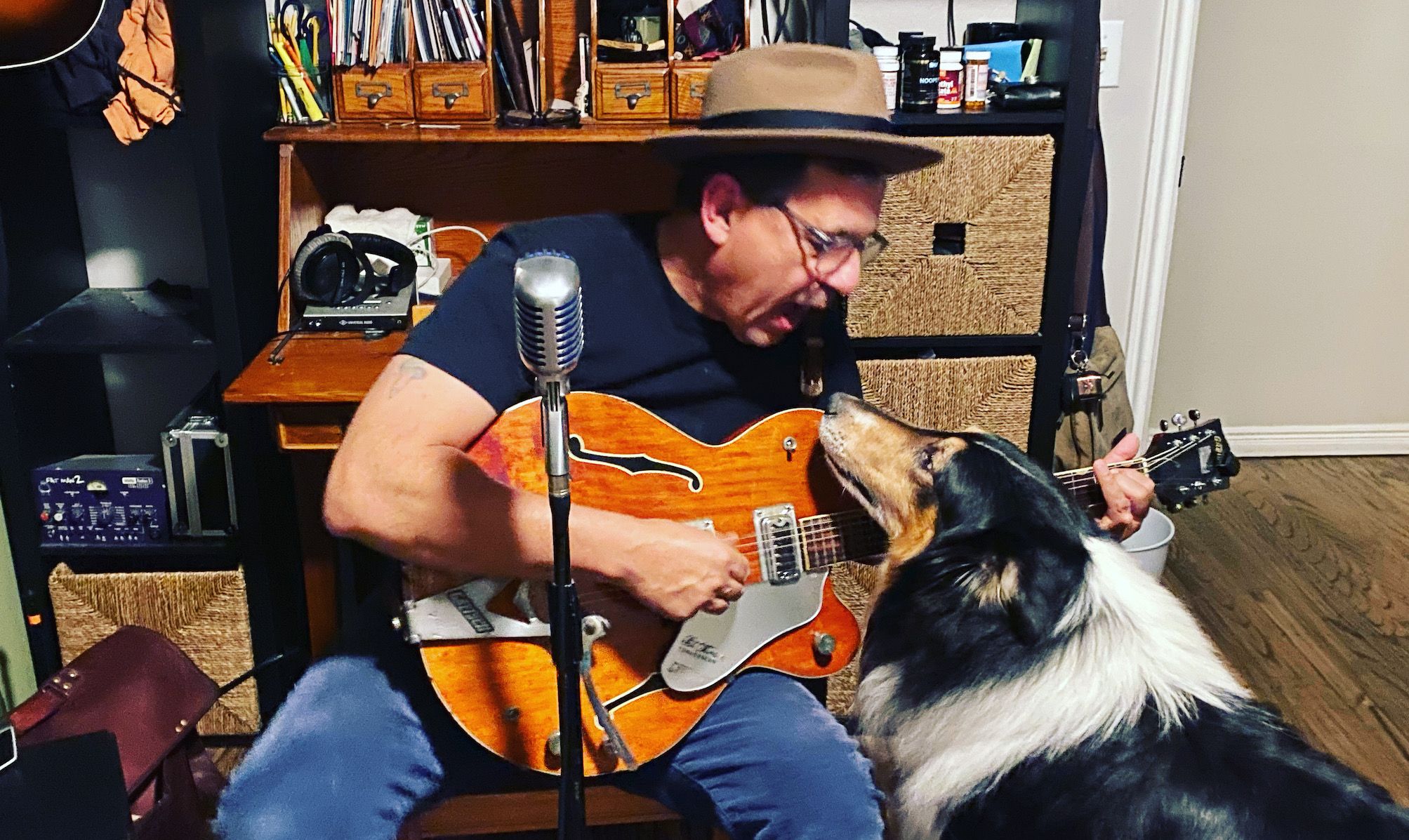 ---