"

I'll put Bob's work up with the best of Americana songwriters - Dylan, Springsteen, Steve Earle, Townes Van Zandt...he is in his creative prime."
— Bruce Rockwell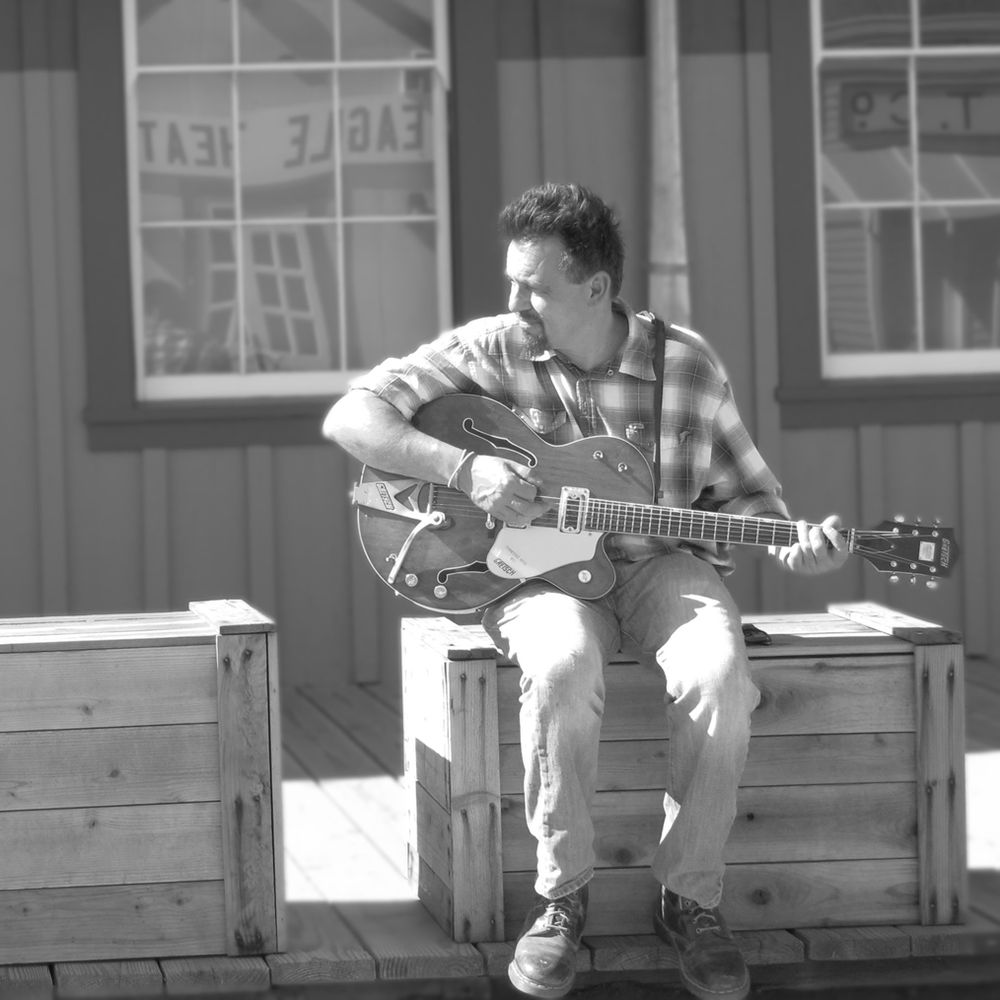 Bob Gemmell
With a musical sensibility tethered to the American west, Bob Gemmell has put together a run of cinematic albums that cover a range of influences, but are consistent at the core. Picture a Frederick Remington painting hanging over a smoky bar where Hank Williams leans into a deep conversation with Joe Strummer.  Listen to Lonesome Desert Crawl from the first Big Medicine Head  album Rex Hotel  and try not to think of a big-block Dodge pounding across an empty Nevada highway.
Bob's musical journey began with the sound of honky tonk music playing from his mom's favorite country radio station and moved through the inevitable anarchic rock phase of youth and coming of age.  Bob settled into the twang and whiskey "Cow-Punk" genre so capably honed by California bands such as the Beat Farmers, Rank and File, and the Long Ryders.  Gemmell released several albums with critically acclaimed Big Medicine Head from Santa Cruz, California before releasing his first solo effort, Parts and Labor in 2019.
With words and melody Bob Gemmell paints an American landscape where the roads are travelled by highway kings, evangelists and lost souls - or where there are no roads at all.  Parts and Labor is a collection of tales from the Western Hemisphere, told with deep affection for the characters who roam its pastures of loss and redemption.
The music of Bob Gemmell and Big Medicine Head is at bobgemmell.com and available for placement in film and television projects.
Make sure to sign up for the Tales of the Western Hemisphere newsletter.
Music
0:00/5:42

0:00/5:09

0:00/2:51

0:00/3:34